EXPLORING, CO-CREATING, EMPOWERING
WE RESEARCH AND APPLY SERVICE DESIGN AS AN EXPLORATORY, CO-CREATIVE AND EMPOWERING APPROACH TO ADDRESS ISSUES OF SOCIETAL CONCERN.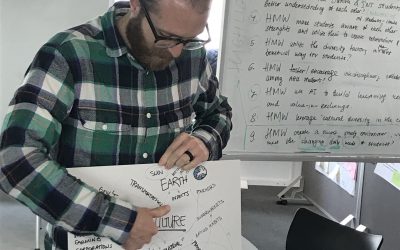 Last year, the Danish government launched its national strategy for circular economy. Circular Economy is a development that aims to shift the 'take, make, dispose' model of consumption to a sustainable model that is restorative and regenerative by service design. Not...
read more