EXPLORING, CO-CREATING, EMPOWERING
WE RESEARCH AND APPLY SERVICE DESIGN AS AN EXPLORATORY, CO-CREATIVE AND EMPOWERING APPROACH TO ADDRESS ISSUES OF SOCIETAL CONCERN.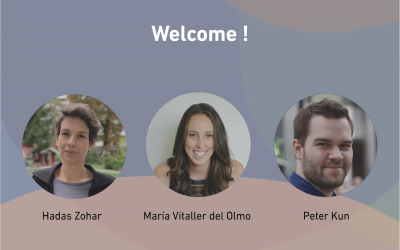 We are so excited to introduce you to our new colleagues: María Vitaller del Olmo, Hadas Zohar, and Peter Kun!   María is a design researcher with a background in Play Design and Education. She is currently working on two projects:  EasyRights and NordicPath. Hadas is...
read more
Do you Have a project in mind?
If you're looking to benefit from the power of creative thinking, data, and strategy to succeed get in touch.
We are always open to future collaboration!