EXPLORING, CO-CREATING, EMPOWERING
WE RESEARCH AND APPLY SERVICE DESIGN AS AN EXPLORATORY, CO-CREATIVE AND EMPOWERING APPROACH TO ADDRESS ISSUES OF SOCIETAL CONCERN.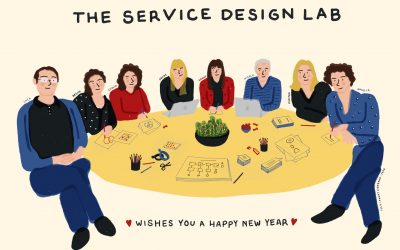 Last year, it was quite a year for us all! We embarked on some new exciting research projects and we welcomed 4 new talented colleagues to our Service Design Lab. As we look back upon the past year, we would like to acknowledge that 46 new students started our Service...
read more