EXPLORING, CO-CREATING, EMPOWERING
WE RESEARCH AND APPLY SERVICE DESIGN AS AN EXPLORATORY, CO-CREATIVE AND EMPOWERING APPROACH TO ADDRESS ISSUES OF SOCIETAL CONCERN.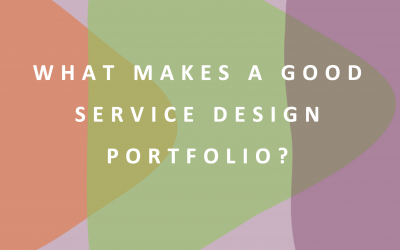 What is a service design portfolio and do you really need one? And if so, why do you need one, what makes a good service design portfolio and what are important things to consider? How do you develop your own story and how do you present yourself to future employers?...
read more