EXPLORING, CO-CREATING, EMPOWERING
WE RESEARCH AND APPLY SERVICE DESIGN AS AN EXPLORATORY, CO-CREATIVE AND EMPOWERING APPROACH TO ADDRESS ISSUES OF SOCIETAL CONCERN.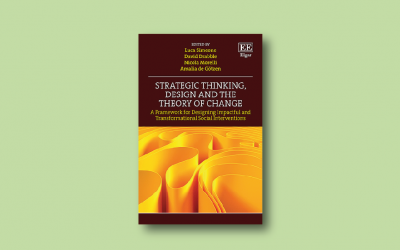 We are so thrilled that our book "Strategic Thinking, Design and the Theory of Change" is finally out! Edited by Luca Simeone, Aalborg University, Denmark, David Drabble, Tavistock Institute of Human Relations, UK, Nicola Morelli and Amalia de Götzen, Aalborg...
read more
Do you Have a project in mind?
If you're looking to benefit from the power of creative thinking, data, and strategy to succeed get in touch. We are always open to future collaboration!